Italy Travel Guide Resources
About Travel Guide Italy
Welcome to your Italy Travel Guide. This is your one-stop resource for information and tips on how to get the very best from your next vacation to Italy.

The site is packed full of essential guides on the best places to visit in Italy and what to do when you are on vacation.

We hope you enjoy exploring Travel Guide Italy and discovering all that Italy has to offer on your next Italian adventure. Arrivaderchi!

Activities and Attractions in Italy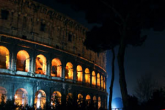 A Whistle-Stop Tour of the Italian Lakes
One of the most beautiful regions in Europe, the Italian Lakes lie in the north of Italy, on the border with Switzerland. There are three main lakes: Lake Maggiore, Lake Como and Lake Lugano, as well as several smaller ones. The area is often called the 'Lake District of Italy', and is very similar, with stunning mountain scenery surrounding sparkling... [Read more of this Italy article]
---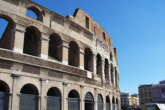 Dream Ice Cream – Milan's Best Gelaterias
As the largest cosmopolitan city in Italy, Milan is renowned for its fantastic fashion, brilliant football, outstanding opera and vibrant nightlife. Teeming with museums, historic monuments, awe-inspiring churches and fabulous art galleries, this city is the epitome of indulgence. It is no wonder then, why this astounding city is also world famous for... [Read more of this Italy article]
---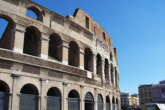 Thinking about buying a holiday home in Italy?
If you are fortunate enough to be in the position of being able to afford to buy a holiday home, then as the lover of Italy that you are, you may think about buying a property here. Being part of the EU makes this process quite straight-forward for UK citizens, as long as your do your homework regarding all financial commitments involved and choose... [Read more of this Italy article]
---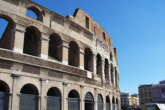 Some Interesting Facts For Your Next Visit To Milan
Before heading off to Milan, it is always useful to be armed with some facts and figures which will make your stay more enjoyable. Head for the Brera Art Gallery [Pinacotgeca di Brera] located in Via Brera and before you go in, just take a look in the cobbled courtyard just outside. Here you will see a bronze statue of Napoleon unlike any other you... [Read more of this Italy article]
---
Practicalities For Your Next Visit To Venice
Before heading off to Venice, it is always a good idea to make yourself aware of general practicalities about the city itself.  With this in mind, we have put together a list for you covering the main ones which, hopefully, will be useful and informative. Entering Venice : Visitors from UK and EU do not need a visa but you will need to take your valid... [Read more of this Italy article]
---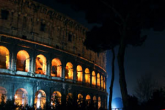 An Overview of the District of Castello in Venice
When on your next trip to Venice, you will probably notice that it is divided into lots of districts.  The district of Castello is named after an 8th century fortress and was originally known as Olivolo and is one of Venice's larger districts and is decidedly different to its neighbour – San Marco. However, Castello has its own attractions... [Read more of this Italy article]
---
Visit Gesuiti Church on your next trip to Venice
One of the attraction to visit whilst on your Venice Holidays is Gesuiti Church located in the district of Cannaregio – a district with a mixture of old and new, stretching in a arc at the northern fringes of Venice it has the 20th century railway station to the west and one of the oldest quarters to the east which borders the district of Castello. Cannaregio... [Read more of this Italy article]
---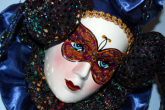 What Weather and Temperatures To Expect On Your Holiday in Venice
If you are lucky enough to be going on a Venice holiday, then it is a good idea to be aware of what temperature you are likely to experience and also what the general weather conditions are likely to be. January and February It used to be the case when the canals would freeze over but nowadays although this seems to be a thing of the past, the quantity... [Read more of this Italy article]
---
Roma, the perfect place to learn Italian
Rome is considered as one of the oldest cities in the world and with the enclave of the Vatican City within its territory, Rome is also the center of Roman Catholicism and according to UNESCO, over 60% of the world's art treasures are discovered in Italy. Rome is the cultural center of Italy and tourism is an activity extremely important to the... [Read more of this Italy article]
---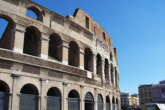 Experience Medieval Madness in Tuscany at the Saracen Joust of Arezzo
An historical re-enactment of the victory of Christianity over Islam is due to be celebrated once more in Arezzo, a town in central Italy, situated in the verdant Tuscany region. The Jousting of the Saracens takes place on the first Sunday of September, as well as on the third Sunday of June and features eight competing knights, two each from rival... [Read more of this Italy article]
---
Read More From The Italy Travel Blog